Eye exams are critical for protecting your vision and eye health by aiding your optometrist in detecting early signs of eye disease as well as any vision issues.
While eye exams are necessary, some people may avoid them due to financial concerns. Can you rely on Alberta government assistance to cover the cost of an eye exam?
Alberta Health covers one eye exam per year for children under the age of 18 and seniors 65 and older.
Eye Exams for Children Under 18
For Albertans under the age of 18 what's covered includes::
One routine eye exam
One partial exam
One diagnostic procedure
A routine eye exam will include multiple vision tests, whereas a partial exam will include only a few key tests. A diagnostic procedure will attempt to pinpoint a specific disease or condition, which is frequently discovered during a routine eye exam.
Based on medical needs, additional exams and/or treatments may be covered. Inquire with your optometrist about coverage and potential costs for specific visual conditions.
Eye Exams from Age 19-64
Except for medically necessary exams and eye health emergencies, Alberta Health doesn't cover eye exams for adults between the ages of 19 and 64.
Vision care for refractive laser eye surgery, eyeglasses, and contact lenses is also excluded from the provincial health care program.
Buying an insurance package from a private insurer allows anyone to receive coverage for their eye examinations as long as they are included in the package's benefits. Along with optometry services, many private insurers provide insurance packages that cover a variety of medical services.
You might also be able to get coverage for eye exams through your employer. Check your benefits package or contact your employer to find out if your employee benefits include coverage for eye exams.
Eye Exams for People Over the Age of 65
For seniors over the age of 65, Alberta Health covers one complete eye exam, one partial exam, and one diagnostic procedure, just as it does for children. Medically necessary exams and eye health emergencies will also be covered by Alberta Health.
Seniors with low to moderate incomes may qualify for additional benefits through the Dental and Optical Assistance for Seniors Program. The program can help seniors who need corrective eyeglasses (frames and lenses) or contact lenses by contributing up to $230 every three years.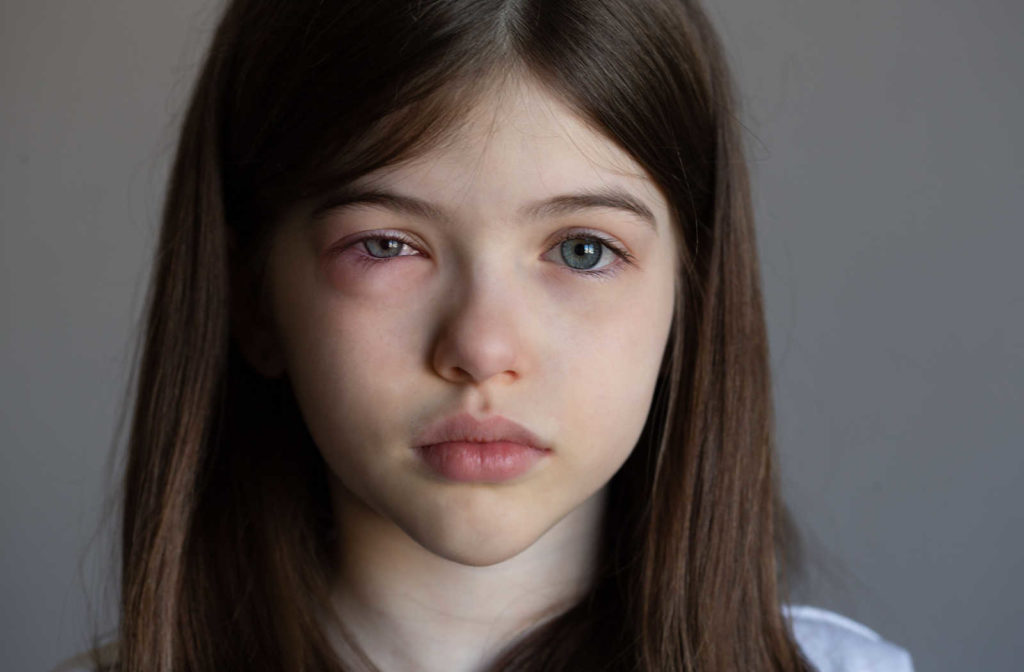 What's Considered "Medically Necessary"?
When an exam or service relates to eye disease, a medical condition, or trauma, Albertans' health care benefits take this into account. Here are some examples:
Eye or eyelid infections, abrasions, pink eye, pain or sudden vision loss
Foreign bodies requiring assessment and/or removal
Retinal examination and diagnostic imaging for diabetic patients
Monitoring and treatment for chronic eye diseases such as glaucoma
Pre-and Post-operative surgical care
Alberta Health Care typically covers these appointments, but you should check with your optometrist ahead of time to see if there are any additional fees.
What Happens During a Comprehensive Eye Exam?
An eye exam consists of several tests designed to evaluate your vision and screen for eye diseases. Your eye doctor will most likely use a variety of instruments, shine bright lights in your eyes, and ask you to look through a variety of lenses.
Each test performed during an eye exam evaluates a different aspect of your vision or eye health. A thorough adult eye examination may include, but is not limited to, the following tests:
Health background
Visual acuity testing
Preliminary evaluations of vision and eye health
Colour vision
Depth perception
Peripheral vision
Pupil response to light
Eye focusing, teaming, and movement
Why are Eye Exams Important?
A comprehensive eye exam can provide information about a person's overall health as well as vision. A thorough examination of the lens, retina, and optic nerve can reveal a variety of systemic disorders, including high blood pressure and diabetes, sometimes before other symptoms appear.
With their delicate structures such as nerves, blood vessels, and connective tissues, the eyes can provide early warning signs of a wide range of serious health issues. This is important for patients because early disease detection is frequently the key to avoiding serious consequences.
Is It Time for an Eye Exam?
A regular eye exam is important for your eye health. Even if you don't have any vision problems, you should still have an eye exam on a regular basis.
Once a year for children under 18 years old
Once a year for seniors 65 and older
Adults aged 20 to 64 once every two years
If you're unsure, it's best to ask your optometrist how often you should be getting an eye exam. Book an appointment at Calgary Optometry Centre if you're due for your next eye exam!